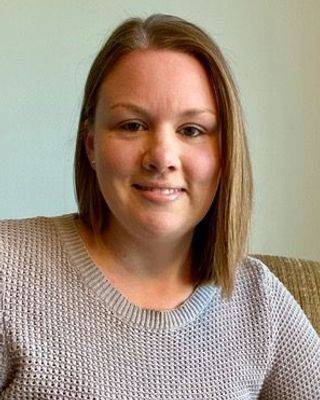 Caren Sabol
Greetings! I am currently available for in-person appointments during the daytime, but unfortunately, I cannot accommodate late afternoon or evening appointments at this time. Please send me an email as I am unable to answer phone calls during business hours. I will respond to your email within 24 business hours, so please check your junk mail if you do not receive a response from me.
My therapy services cater to adults of all ages and adolescents who are 16 years and above. I specialize in working with clients who struggle with depression, anxiety, life stress and transitions, executive functioning challenges, emotional dysregulation, or self-harm. I believe in a collaborative approach to treatment and aim to provide a strengths-based perspective to assist clients in developing the necessary skills to achieve their goals.
In therapy sessions, I adopt a direct, supportive, and validating style. My primary therapeutic modalities include mindfulness, CBT, DBT, and behavioral interventions. It is crucial for clients to feel comfortable being open and honest with their therapist, which is why I strive to create a welcoming environment that promotes open communication. I encourage clients to provide feedback to help me better advocate for their needs.
Credentials
Licensed Professional Counselor, LPC, CDBT
Location
1400 Peoples Plaza Suite 204