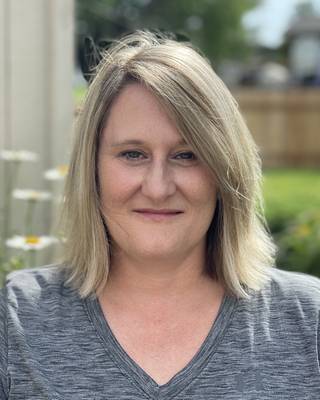 Changing Tides Counseling, LLC
At our therapy practice, we prioritize providing immediate care for children, teens, couples, and adults, without any waitlists. Life can be unpredictable, and it's normal to need support during tough times. We understand that seeking therapy may seem daunting, especially in a formal or uncomfortable environment. That's why we've created a serene space where you can feel safe and comfortable opening up about your struggles. Our team of compassionate therapists offers a casual, supportive approach that allows you to feel at ease. Plus, we have specialists who love working with children and teens.
Our team consists of five therapists: Krista Caughey (LCSW), Sara Marshall (LCSW), Ashlyn Keltner (LSW), Laura Weber (LSW), and Shelby Jo Reichle (LSW). We all share a warm, down-to-earth approach, ensuring that you feel comfortable throughout your sessions. You can trust us to be open-minded and non-judgmental, regardless of your story or background. Our primary focus is to help you, your partner, and/or your child get back to a better place.
We understand that reaching out for help can be challenging, which is why we aim to make the process as straightforward and stress-free as possible. When you call us, we'll assist you in selecting the right therapist and scheduling an appointment that suits your needs. If you prefer emailing or texting, that's okay too. You're also welcome to speak directly with one of our therapists before booking an appointment.
Credentials
Clinical Social Work/Therapist, MSW, LCSW
Location
8130 South Meridian Street Suite A4