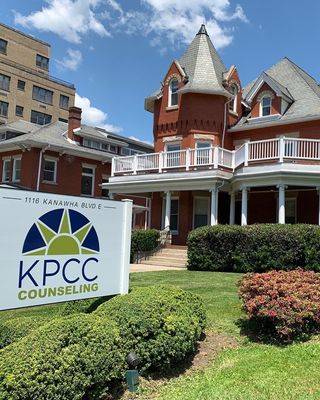 KPCC Counseling
KPCC Counseling has been named the top counseling center in West Virginia for two consecutive years. Our counseling center offers convenient locations, flexible scheduling, and free parking for our clients. We have a team of licensed counselors who are extensively trained in various types of counseling. Our goal is to match each client's unique needs and goals with the best-fit counselor from our team. Our counselors are renowned for being approachable, empathetic, and supportive.
At KPCC Counseling, we offer services to individuals, couples, and families. Our counseling services focus primarily on anxiety, depression, trauma, parenting, and couples therapy. We accept most insurance plans and provide fee subsidies to clients who have limited resources. Our offices are conveniently located with ample free parking.
At KPCC Counseling, we understand that being human can be challenging, and we are here to help you on your journey towards healing and personal growth. We encourage you to explore our website to learn more about our services, our team, and how we can assist you in achieving your goals. For more information, please visit www.kpcc.com.
www.kpcc.com