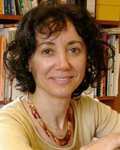 Liliana Sacarin
Meet Dr. Liliana Sacarin, a licensed clinical psychologist and a distinguished clinician-researcher with over 24 years of experience in auditory processing and Listening Training/Systems such as Tomatis-Effect, iLS, TLP, LifT, and SSP. Dr. Sacarin's approach involves a comprehensive assessment of an individual's sensory integration, language, attention, cognitive/emotional abilities, to determine the most suitable auditory technique for them. Dr. Sacarin uniquely integrates Tomatis-Effect Listening with child, parent, and adult counseling to facilitate learning and unlock the full potential of children and adults. Additionally, other treatments such as qEEG swLORETA Neurofeedback are also available.
At Dr. Sacarin Center, our team of experts offers interdisciplinary services to optimize the development, academic performance, and social-emotional balance of toddlers, high-school and university students. We also guide adults towards achieving their career, personal, or relational goals through a variety of professional tools from the domains of psychology and neuro-sciences.
Our integrated services include Speech & Language and Occupational Therapy -SI approach- for children, as well as individual, couples, and group Psychotherapy for adolescents and adults with a doctoral level clinician. Counseling & EMDR for children and teenagers by a master-level counselor are also part of our integrated services. Join us and unlock your full potential!
Location
5901 Roosevelt Way NE Suite C