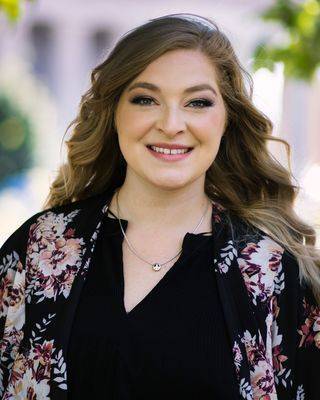 Skye Clark
I am currently unavailable to take on new clients. Everyone deserves a life full of abundance, peace, and joy, even during times of stress, transitions, and uncertainties. I understand how overwhelming life can be in those moments, and my mission is to work with you to identify the sources of stress, difficult emotions, and limiting beliefs to create resources that bring more satisfaction, fulfillment, and joy to your life. My approach is to be fully present with your experiences so that together, we can help you become more self-aware, confident, and validated as you find your path towards your most authentic self.
My expertise lies in working with adults on the autism spectrum, individuals who have experienced trauma, people in the music industry, and members of the LGBTQI+ community. Through our collaboration, we will develop healthy coping skills, manage emotions, heal from past traumas, and navigate change. I am trained in EMDR therapy, a powerful tool to help people recover from trauma and distressing life experiences.
I welcome you to bring your whole self to therapy, whatever that means for you. You deserve a supportive and nonjudgmental space to help you move towards the life you desire. Together, we can help you find peace and confidence within yourself. I am excited to hear from you!
Credentials
Pre-Licensed Professional, MS