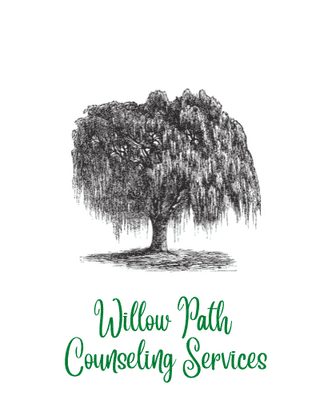 Willow Path Counseling Services
At Willow Path Counseling, we believe that finding a therapist who understands and connects with you is crucial to your mental health journey. While we have extensive experience working with a variety of individuals and mental health concerns, we prioritize creating a warm and welcoming environment for our clients.
Whether you're a child, teenager, adult, or senior, we enjoy working with individuals of all ages. If needed, we can also provide referrals to primary physicians, psychiatrists, and other professionals.
We understand that sometimes you just need someone to listen, so we're here to throw all the rules aside and be there for you on your bad days and tough weeks. If this sounds like the kind of therapy you're looking for, we would be happy to schedule a consultation with you. Together, we can work towards your future goals and create meaningful connections. Please don't hesitate to contact us via the email or phone number listed above.
Credentials
Clinical Social Work/Therapist
Location
5725 Venture Park Drive Suite B