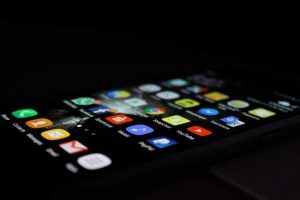 An 18-year-old software developer has created an iOS app to help those on the autistic spectrum in their day-to-day lives.
Ethan Shallcross, who has a form of autism and lives in the English town of Torquay, developed Aumi to enable people to manage their anxiety, monitor their mental health and reduce burnout.
"The app has been built with people on the autism spectrum in mind, and his has influenced the design and functionality of the entire app," he says. "However, it is not just for people on the autism spectrum. People who have high anxiety, are frequently burnt out, or struggle with their mental health may also find it useful."
Battling mental health 
The app comes with four distinct features, the first of which is mood tracking. "This allows users to track their mood using the app, the widget or periodic notifications," explains Shallcross. "They can then look back on their mood over the last week, and see how frequently each they recorded each mood in the last month."
People can also use an energy accounting tool to help them avoid burning out during a busy day or week. Shallcross says: "Users give their activities Energy Impact Scores, which are between -10 and 10. The former would indicate that the activity is completely exhausting, while the latter 10 indicates that the activity gives the user energy."
Another functionality is a planner, making it easier for users to set out their tasks for a day. "Users have cards for each of the next 10 days. Items can then be added to any of these cards, and they consist of an activity. Users can choose to add notes, a location, a start time, an end time and a checklist.
"This gives them the freedom to use it however they wish. The planner integrates energy accounting, helping users to ensure that they add enough time to rest along with activities that tire them out."
Finally, the app features profiles to make it easier for users to tell others about themselves in situations where they may struggle with communication. Shallcross adds: "There is a sensory section, which allows users to set their sensitivity as 'under-sensitive', 'average' or 'over-sensitive' for the different senses. Users can then add as many other sections as they want."
Helping others 
Shallcross originally created the app to manage his own symptoms, feeling like other solutions weren't suitable to his needs. He says: "I wanted a way to track my mood with notifications and to make meetings with people who were supporting me with my mental health easier. Although there are other mood journal apps, on a busy day, I found that I rarely actually used the app."
Unlike similar applications, Aumi notifications have a customizable frequency and are silent. "This means that they aren't overwhelming for users. The simplicity of being able to select an emoji from the notification meant that I actually recorded my mood regularly," continues Shallcross.
"The app is highly customizable across the board, meaning that people can use it in a way that makes sense to them. Also, there is no pressure to keep checking the app or to use it in a certain way. Often technology tries to make users constantly users, which can be an unpleasant experience. Aumi is made to be used however the user wants."
He claims that the app also helps users convey their symptoms and seek the best possible help from health professionals. Shallcross says: "It means that people could now be able to go to therapists and other mental health professionals with a detailed account of their mood, rather than relying entirely on their memory."
New developments
Despite only launching in January, the app has already made an impact on the health community. Shallcross says: " It has been fifth in the UK Health and Fitness charts and 2nd in The Netherlands. Also, users have left a number of very positive reviews."
But Shallcross admits that creating Aumi has presented him with new obstacles to overcome. He says: "The biggest challenge for me personally has been the phone calls and meetings that have been involved with the app so far."
He already has plans for the next version. "With iOS 13 coming in September, there will be an update to take advantage of its new features," concludes Shallcross. "Until then, the plan is to try to tell as many people about Aumi as possible. These users will hopefully provide good feedback to influence further development."
You can read about the autism spectrum here