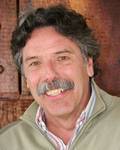 Dana B Miquelle
I am a licensed therapist based in Livingston and offer private counseling services to individuals, couples, and families. My areas of focus include working with youth, adolescents, and adults, with a specialization in treating children aged five through twelve. With over seven years of experience as a clinical director for two residential treatment programs for emotionally disturbed adolescents, my practice has now evolved to include a diverse adult clientele.
My therapeutic approach is versatile, including techniques such as cognitive-behavioral therapy, behavioral therapy, psychodynamic psychotherapy, and psychoanalysis. Through these modalities, I am able to address a wide range of conditions, including personality issues, depression, bipolar disorder, psychotic states, autistic spectrum disorders, and trauma (PTSD).
I am particularly passionate about treating severe mental health conditions, often misunderstood and stigmatized in society. My approach recognizes the complexity of these conditions, requiring in-depth and lengthy treatment, and emphasizes the efficacy of psychoanalysis in successfully treating them. For more information, please visit my website at www.danamiquelle.com.
www.danamiquelle.com
Location
109 West Callender Street