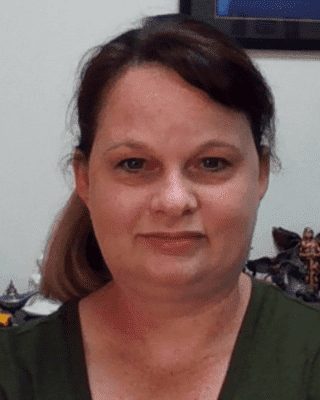 Kaye Culp
If you are an adult with autism or suspect that you might have autism, life may feel like a struggle. Many of my clients, Kaye, have ADHD or autism, making it trickier to deal with everyday life. When you add to that problems such as anxiety, depression, or trauma, it can seem overwhelming. You may find it challenging to manage relationships, sexuality, employment, or understand your own feelings and reactions. Kaye works with kids, teens, and adults who need support with these and other issues. You can learn to cope, heal, and understand yourself better with Kaye's help. Kaye will help you find your natural strengths and create a more meaningful and enjoyable life.
As a licensed counselor, Kaye uses multiple strategies to help kids and adults with school, family conflict, work, and socialization. Therapeutic play and/or cognitive-behavioral therapy (CBT) may be utilized. You'll also practice coping methods like DBT (dialectical behavioral therapy) skills to help you or your child take on challenges and feel more confident.
Although we may not be able to eliminate certain conditions, you can learn to handle them more effectively with Kaye's guidance. Kaye believes that everyone deserves to be heard, accepted, and supported, and that everyone can learn to thrive. Whatever you or your family is going through, you don't have to do it alone. Schedule an appointment by calling Kaye today.
Location
2524 Valleydale Rd Suite 100