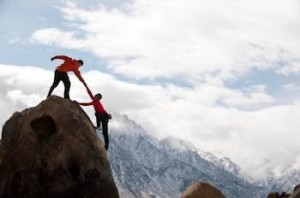 In my 20 years of work as an Autism Spectrum Disorder psychologist, I have found six strategies that are most important in helping children and adults
with Autism Spectrum Disorder.
Some of these strategies are more useful for children than adults and others are more suitable to certain individuals then they are to others. But overall, these strategies form a comprehensive treatment plan that ensures the most success in helping people cope with Autism.
Accurate Diagnosis
Without exception, the most important step in addressing Autism Spectrum Disorder is obtaining an accurate diagnosis.
At first glance, some people with ASD may appear to be excessively shy, odd or awkward. They may be anxious, hyperactive, socially isolated or depressed. Anger management, procrastination, organizational problems and difficulty using information gained from one's senses are frequent components of Autism.
Too often, these symptoms are seen in isolation, separate from each other, rather than viewed as parts of an overall condition. Therefore, ASD is never diagnosed.
There are also other medical conditions or disorders that can present symptoms that are similar to Autism Spectrum Disorder. Eliminating these other conditions is part of the diagnostic process.
An accurate diagnosis becomes the basis for building an appropriate and effective treatment program.
Social Skills Training
Children and adults with Autism Spectrum Disorder have difficulty recognizing and regulating their emotions. Their ability to empathize with others and use or respond to social cues is often compromised. The result is poor social support and isolation from others.
One of the main goals of an Autism psychologist is to provide training in understanding and learning basic socialization skills.
Interpreting body language, hand gestures, tones of voice and typical communication styles are emphasized in social skills training. Mastering the ability to sustain eye contact, attend to the subtleties of nonverbal communication and to appreciate genuine relationships with others are also important skills that are promoted.
Strength-Based Therapy
People with Autism Spectrum Disorder can be incredibly resourceful in designing strategies to negotiate their way through a world that is to them very confusing and threatening.
Autism therapy includes interventions geared towards recognizing what people have already done to successfully adapt and builds upon those self-taught skills.
This means:
Teaching new thinking and behavioral skills to reduce problems at home, school and work
Encouraging self-acceptance
Teaching strategies to decrease or prevent symptoms of co-occurring conditions, such as depression, anxiety and hyperactivity.
Parent Coaching
An Autism psychologist will work with parents to help:
Sort through the implications of an Autism Spectrum Disorder diagnosis
Cope with feelings of anger, guilt, sadness, blame, and frustration
Learn about and access resources for parenting children with Autism Spectrum Disorder
Reduce uncertainty and stress in the parenting process.
Medication
Although there are no medications that specifically treat Autism Spectrum Disorder, some of the associated symptoms of ASD, such as inattention and trouble focusing, obsessive-compulsive issues, anxiety and/or depression can be alleviated by medication.
Autism psychologists do not prescribe medication but can provide referrals to psychiatrists who are familiar with Autism Spectrum Disorder and who can prescribe the appropriate medication for these symptoms.
Help is Available
The resources, support and assistance for addressing the challenges of Autism Spectrum Disorder are available for children, adults and parents.
With the aid of those resources, together with the expertise of professionals, such as an Autism psychologist, those with Autism Spectrum Disorder can overcome their problems and lead healthy, happy lives.