"Everyone with AS [Asperger's Syndrome] is affected by a common cluster of traits, but the intensity of each trait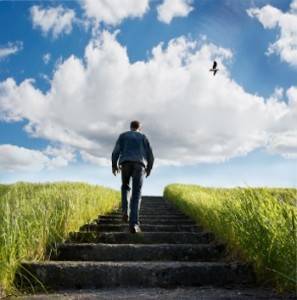 lies along a continuum. As a result, the extent to which AS shapes an individual's life course and experiences is highly variable." – Asperger's Association of New England*
Asperger's Syndrome is a condition on the high-functioning end of the autism spectrum. Research and treatments for the condition are more focused on children and teens, leaving many adults feeling ignored or abandoned.
But there is help available for adults with Asperger's.
My extensive experience working with people of all ages who are coping with Asperger's Syndrome allows me to effectively diagnose and treat adults with Asperger's.
Diagnosis and Treatment of Asperger's in Adults
Symptoms of Asperger's vary from person to person. There is no single, standard treatment. Therapy must be tailored to each individual. However, adults with Asperger's often exhibit the following signs, symptoms, and behaviors:
Experience strong feelings but have difficulty comprehending or communicating those feelings.
Struggle to understand what other people are feeling; difficulty interpreting facial expressions and body language.
Social isolation, often as a result of being intensely focused on their own interests to the exclusion of other people's needs and wishes.
Intellectualization (emphasizing reason and intellect over emotions), often acquiring information without realizing how to apply it.
Physical and sensory difficulties, including challenges with coordination and fine motor skills.
We are just starting to understand Asperger's Syndrome. Research on the cause of Asperger's as well as effective treatments is still in its infancy.
However, adults with Asperger's Syndrome can learn to engage in social interactions and overcome the challenges that adult Asperger's presents.
Treating Adults with Asperger's
While living with Asperger's can be difficult, adults with Asperger's can learn to thrive, engage in social activities and experience happy, healthy lives.
As an adult Asperger's psychologist, I provide evaluations, diagnoses, and therapy for adults with Asperger's. My goal is to ensure a thorough evaluation and accurate diagnosis so I can develop an effective treatment plan that is highly tailored to each individual.
My mission is to help adults overcome the challenges of Asperger's Syndrome. By working together, Asperger's Syndrome can be successfully managed.
Initial Consultation
To schedule a initial consultation with Asperger's psychologist Dr. Kenneth Roberson, please call 415-922-1122.
*From the Asperger's Association of New England: (source).