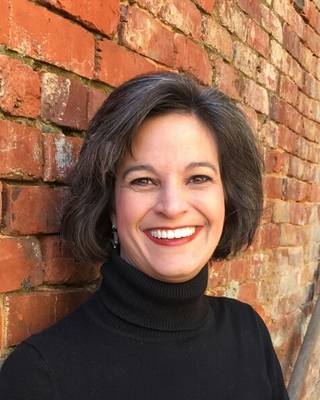 Christy Jacob
Christy is fueled by a commitment to help people find fulfillment in life and their relationships, and to reach their potential. She loves helping individuals develop healthier, happier relationships and overcome life's struggles. As a therapist, Christy has worked in both inpatient and outpatient settings and has treated a full spectrum of populations. Her primary focus is on adults, and she specializes in marital and family therapy. However, she is also an experienced children's play therapist and sees clients of all ages. Christy describes her approach as relational and prescriptive, which means she gets to know you and your goals and customizes her approach to help you meet them.
Relationships are Christy's passion. She believes relationships are the source of our happiest moments in life as well as our most painful. Therefore, her goal is to help you develop healthy and happy relationships. Christy is Gottman trained and has over 20 years of experience doing marital and family counseling.
Christy's practice is about you and helping you find fulfillment in life. She has clinicians who specialize in every age group and most conditions, so she can fit you with a counselor who is the best at what they do. Christy customizes her approach to fit the specific needs of every person.
Credentials
Licensed Professional Counselor, LPC-SC, NCC, BCC