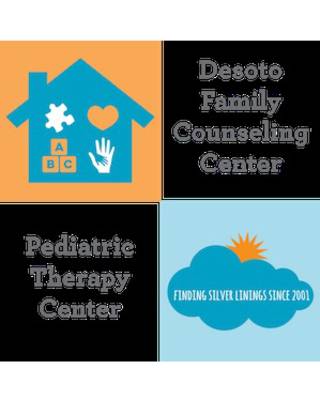 Desoto Family Counseling Center, PLLC
During times of difficulty and challenge, it's easy to become overwhelmed. At Desoto Family Counseling Center (DFCC), our mission is to support you or your loved ones who may be struggling. Through empowerment and healing, we will guide you through life's twists and turns, ups and downs, and help you overcome difficult circumstances that may arise from your situation.
We offer a range of disciplines including Medication Management, Counseling, and Occupational/Physical/Speech Therapy. With 19 years of experience, we have treated children, adolescents, adults, and couples with various difficulties in different settings. Our focus areas include depression, anxiety, ADHD, trauma, LGBTQ, Veteran/Military issues, and many more. We use evidence-based methods such as TF-CBT, EMDR, CBT, and others in all of our treatment settings.
At DFCC, we treat every individual with respect, dignity, and privacy. We take pride in working with our clients to develop personalized treatment plans that address their specific needs. If you or a family member is looking to take a step towards healing, we are here for you during these challenging times.
Credentials
Licensed Professional Counselor, MEd, LPC-S, NCC