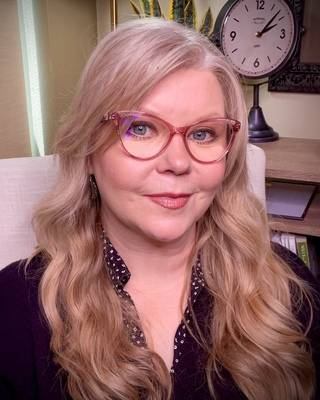 Giving Tree Counseling Services, L.L.C.
My expertise lies in neurodiversity, which encompasses giftedness, high sensitivity, intensity, and developmental challenges such as high-functioning autism. I work with individuals of all ages, including adults, teenagers, and children, who are struggling with a range of difficulties such as depression, anxiety, emotional reactivity, transition issues, the need for self-awareness, parental and family stressors, anger management, overwhelm, vocational stress, relationship problems, conflict resolution, and more. My philosophy is grounded in the belief that there is a solution to every problem.
As a Marriage and Family Therapist, I possess a family orientation and have undergone rigorous training to provide mental health services. My training has equipped me with various therapeutic approaches to assist clients in managing relationship issues, career transitions, and other life stressors.
I firmly believe that creating a safe, supportive, and non-judgmental environment is crucial for successful therapy. Through personalized virtual therapy sessions, I empower clients to feel and function better. By exploring their unique complex thinking and processing patterns, clients can achieve success in all aspects of their lives.
Credentials
Marriage & Family Therapist, LMFT, LPC-S, RPT-S, NCC, NCSC
Location
Giving Tree Counseling Services, L.L.C.