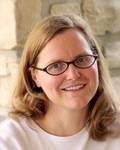 Janette Reinke
As a relationship and marriage therapist, I specialize in helping individuals and couples navigate the challenges of ADHD and ASD. I understand that tackling these issues can be overwhelming and leave you feeling discouraged or hopeless, but you don't have to face them alone. I offer a compassionate and caring environment where you can share your anxieties, relationship struggles, and past hurts. My clients come to me with a range of issues, from depression and anxiety to infidelity and spiritual concerns.
I have a particular passion for working with people who are struggling with ADHD, Autism (diagnosed, undiagnosed, or self-diagnosed), and neurodiverse relationships, including ADHD and ASD. I also provide ADHD and ASD assessments and evaluations. I know that dealing with these issues can be challenging, but I believe that healing is possible.
If you're struggling in your relationship or life and think that ADHD or Autism might be a factor, I can help. I offer both in-person and online sessions in KS or MO and have appointments available during the daytime and early evening. Additionally, I provide group coaching sessions for adults with ADHD. So, don't let shame and blame hold you back from seeking help - together, we can work towards a brighter future.
Credentials
Marriage & Family Therapist, LCMFT, LMFT, MSFT
Location
8015 Shawnee Mission Parkway Suite 250C