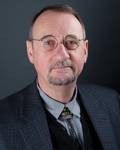 Thomas S Bartlett
As a licensed clinical psychologist, I collaborate with each of my clients to establish a personalized treatment plan that aligns with their objectives and distinct requirements. Rather than fixating solely on a diagnosis or labeling someone, I prioritize the individual who is facing a challenge. My approach involves helping them gain a deeper understanding of how to navigate the world in a way that brings them the greatest satisfaction, whether it be in their relationships, work, or life overall.
I offer both individual therapy and psychological testing for individuals of any age, including children as young as seven. My expertise includes working with Pervasive Developmental disorders in both children and adults, as well as specializing in anxiety disorders using a cognitive behavioral approach that encompasses exposure response prevention.
My credentials include a doctorate in clinical psychology from the University of Denver in 1993, and a two-year postdoctoral fellowship at the Menninger Clinic in 1995. During my fellowship, I received advanced training in a variety of areas, including diagnostic evaluations, individual therapy, psychological testing, clinical hypnosis, and group therapy.
Location
3649 SW Burlingame Rd Suite 100