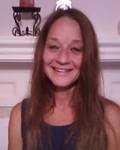 Tracy Hadel
With over 25 years of counseling experience, I take great pleasure in working with a diverse group of individuals, regardless of their spiritual beliefs or lifestyle preferences. My approach is eclectic, and I specialize in working with adults, adolescents, and children. I am certified in EMDR, CBT, and Meditation/Mindfulness, with additional specializations in ASD and Addictions. I am also trained in The Listening Program, available at www.advancedbrain.com.
www.advancedbrain.com
My main focus is on helping people overcome anxiety, depression, social issues, gender identity issues, and addictions, as well as spiritual issues. I believe that therapy and positive guidance can be powerful tools for personal growth and healing. For further details, please visit my website.
My practice initially began with an emphasis on addiction and eating disorders using the 12 step program, which I have a great passion for. I have also gained expertise in play therapy, with a special focus on social skills and the autism spectrum. In addition to EMDR, REBT, cognitive/behavioral treatment, mindfulness, and meditation, I draw upon my personal experience of recovering from addiction, anxiety, and depression, as well as my experience as a parent of a child with autism. I am comfortable working with various adolescent/adult/child issues, including bipolar/mood disorders and sexual identity. Seeing my clients prosper and grow through time brings me immense joy.
Credentials
Clinical Social Work/Therapist, LSCSW, LCSW
Location
7381 West 133rd Street Suite 218