Compared with neurotypical adults, those with autism spectrum disorder showed greater impairments in not only social cognitive domains, but also nonsocial cognitive areas, according to study findings.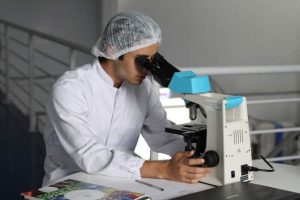 The results, published in JAMA Psychiatry, revealed that adults with autism demonstrated the greatest deficits in theory of mind, emotion perception and processing, processing speed, and verbal learning and memory.
Although prior research has examined impaired cognition in adults with ASD, there has been no comprehensive overview regarding the patterns of cognitive functioning in these individuals to date, according to Tjasa Velikonja, PhD, from the department of psychiatry, Icahn School of Medicine at Mount Sinai, and colleagues.
"A greater understanding of the cognitive performance of adults with ASD can inform cognitive theories and may provide insight on the progression of ASD symptoms into adulthood," they wrote. "The lack of such information limits treatment development in this area."
The researchers conducted a systematic review of relevant clinical databases and meta-analysis to determine the nonsocial and social cognitive functioning in various domains in adults with ASD. They also compared the severity of cognitive impairments between the different domains.
To be included, studies had to assess at least one domain of nonsocial cognition (ie, reasoning and problem solving, processing speed, attention and vigilance, working memory, visual learning and memory, verbal learning and memory, verbal comprehension, verbal fluency) or social cognition (ie, theory of mind, emotion perception and processing, social perception and knowledge).
In total, 75 studies met the inclusion criteria, which included data on 3,361 adults with ASD and 5,344 neurotypical adults.
Velikonja and colleagues found that adults with ASD had consistent impairments across all nonsocial cognitive domains compared with neurotypical adults. Using random-effects models, analyses revealed the largest impairments seen in adults with autism were in:
processing speed (g = –0.61; 95% CI, –0.83 to –0.38; n = 21);
verbal learning and memory (g =–0.55; 95% CI, –0.86 to –0.25; n = 12); and
reasoning and problem solving (g = –0.51; 95% CI, –0.74 to –0.28; n = 22).
The results also showed that attention and vigilance and working memory were the least distorted nonsocial cognitive domains in adults with ASD.
As for areas of social cognition, analysis revealed the greatest deficits in the ASD group were in theory of mind (g = –1.09; 95% CI, –1.25 to –0.92; n = 39) and emotion perception and processing (g = –0.8; 95% CI, –1.04 to –0.55; n = 18), compared with those in the control group.
The included moderators — mean age, sex, IQ and country — did not change the heterogeneity between studies, according to the results.
"While our findings support the key social cognitive theories of ASD, they also stress deficits in nonsocial cognitive areas," the researchers wrote. "These results highlight the importance of a broader approach to our study of cognition and to our understanding of potential cognitive mechanisms underlying symptoms and treatment outcomes." – by Savannah Demko
Disclosures: Velikonja reports support from The Seaver Foundation and being a Seaver postdoctoral research fellow. Please see the study for all other authors' relevant financial disclosures.