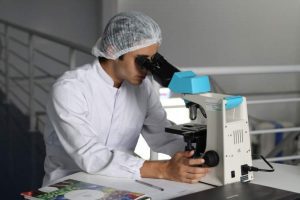 Adults with autism spectrum disorder (ASD) exhibit deficits in social and nonsocial cognitive areas, according to a study published in JAMA Psychiatry. The research, which aimed to provide a comprehensive overview of cognitive functioning patterns in adults with ASD, involved a systematic review and meta-analysis of 75 studies that included 3,361 adults with ASD and 5,344 neurotypical adults.
The study found that adults with ASD consistently showed impairments in all nonsocial cognitive domains compared to neurotypical adults. The largest deficits were observed in processing speed, verbal learning and memory, as well as reasoning and problem-solving abilities. However, attention and vigilance, as well as working memory, were found to be less affected in adults with ASD.
In terms of social cognition, adults with ASD demonstrated the greatest deficits in theory of mind (the ability to understand the perspectives and intentions of others) and emotion perception and processing. These findings support key social cognitive theories of ASD and highlight the importance of understanding cognitive mechanisms in comprehending symptoms and treatment outcomes.
The study did not find any significant changes in the heterogeneity between studies based on moderators such as age, sex, IQ, and country. This suggests that the observed cognitive deficits in adults with ASD are consistent across different populations.
The researchers emphasized the need for a broader approach to studying cognition in ASD and noted that the findings can inform cognitive theories and contribute to the development of treatments targeted at improving cognitive functioning in adults with ASD.
The study acknowledges financial support from The Seaver Foundation, with one of the authors being a Seaver postdoctoral research fellow. Unfortunately, an unexpected error has occurred, causing inconvenience.