Self-injurious and aggressive behaviors are highly prevalent and persistent among males with fragile X syndrome (FXS), a study found. These results may have implications for early intervention strategies for those most at risk, with an aim toward preventing these behaviors from emerging, and reducing the likelihood of them persisting.
The study, "The Persistence of Self-injurious and Aggressive Behavior in Males with Fragile X Syndrome Over 8 Years: A Longitudinal Study of Prevalence and Predictive Risk Markers," was published in the Journal of Autism and Developmental Disorders.
Fragile X is the single most frequent genetic cause of autism spectrum disorder (ASD). People with fragile X often exhibit autism-like features, including impaired social skills, hyperactivity, and repetitive behaviors, together with intellectual and developmental disabilities, including impaired speech.
Self-injurious and aggressive behaviors are also very common in fragile X, especially among males. Hand-biting is the most common form of self-injurious behavior, and is estimated to affect 26% of boys and men with the disease. Hitting, thought to affect 49% of male patients, and kicking others, estimated to affect 30%, are the most frequent forms of aggressive behaviors.
Despite being common, very little is known regarding the persistence of these behaviors throughout a patient's life, as well as the risk factors associated with them.
In this study, investigators from the University of Birmingham and their collaborators across the U.K. set out to evaluate the prevalence, persistence, and risk factors associated with self-injurious and aggressive behaviors in male patients with fragile X.
The researchers assessed the behaviors of a total 79 males, with a confirmed diagnosis of fragile X, for a total period of eight years, divided into three time-points. The first time-point (T1) ranged from 2003-2004, when the average age of the participants was 17.64 years. The second (T2) spanned from 2006-2007, with an average participant age of 20.22, and the third (T3) ranged from 2011-2012, when the participants' average age was 25.01 years. A total of 70% of the participants in T1 also took part in T2, while 43% of the patients in T1 also participated in T3.
Results showed that almost half of the participants (49.4%) displayed self-injurious behavior over the three time-points.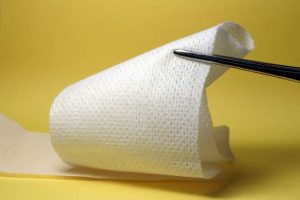 The prevalence of aggressive behaviors was more variable over time, and affected 40.5% of participants at T1, 31.6% at T2, and 36.7% at T3.
Approximately one-third of the participants (34.2%) displayed persistent self-injurious behavior, and a fourth (21.5%) showed aggressive behavior.
"Overall, 76.9% of participants who displayed self-injury at T1 continued to demonstrate this behavior at T3 whereas 68.8% of participants who displayed aggressive behavior at T1 continued to display this behavior at T3," the investigators said.
Correlation analyses indicated that individuals who displayed repetitive behaviors at the beginning of the study were more likely to develop persistent self-injurious behaviors. Other factors, including age, impulsivity, and overactivity, also were associated with the development of persistent aggressive behaviors.
"In summary, the results reported here have identified that self-injurious and aggressive behavior are persistent features of the FXS phenotype. In addition, risk markers of repetitive behavior and impulsivity are associated with persistent self-injury and aggression, respectively, over time," the researchers said.
"Given the high rates of both ASD and ADHD [attention deficit hyperactivity disorder] in FXS, the role of repetitive behavior and impulsivity as risk markers is particularly important. The results reported here could facilitate early intervention strategies by targeting individuals who are at the highest risk of persistent self-injury and aggression with an aim of reducing the likelihood of persistence or even prevent the emergence of behavior," they added.
The researchers said this was the first study to document the persistence of self-injurious and aggressive behavior in FXS over the medium- to long-term, and to identify behavioral risk markers that might lead to targeted early intervention.