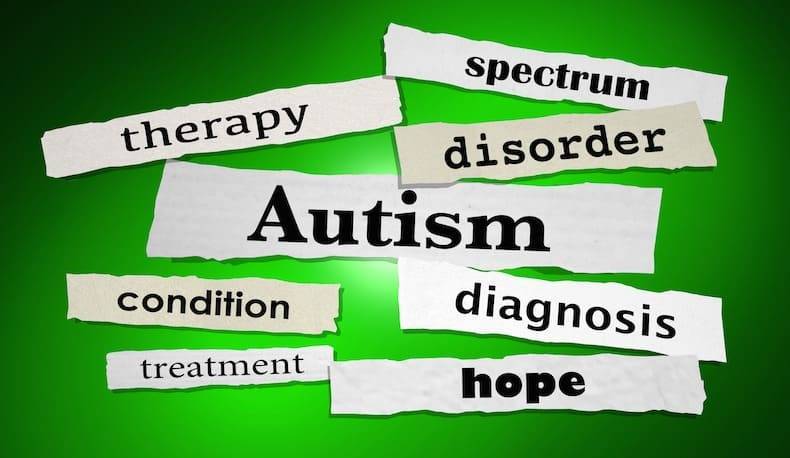 Autism Spectrum Disorder (ASD) is a complex developmental condition that affects social communication, behavior, and sensory processing. While traditionally diagnosed in children, more and more adults are diagnosed with ASD later in life. The process of diagnosing an adult for ASD can be challenging, but it is a critical step in obtaining appropriate support and treatment. In this article, we will explore the diagnostic process for adult ASD, including its advantages and disadvantages.
The diagnostic process for adult ASD typically begins with a thorough evaluation that includes interviewing you, observing your behavior and communication, and completing standardized assessments. The assessments may include instruments such as the Autism Diagnostic Observation Schedule (ADOS) and the Autism Diagnostic Interview-Revised (ADI-R), which are specifically designed to assess ASD symptoms. I also routinely send written questions to a family member, close friend, or partner for an additional perspective.
One of the advantages of receiving a diagnosis of ASD is that it can provide clarity and understanding for the individual and their loved ones. Many adults with ASD have spent years struggling with social communication and sensory processing difficulties without understanding why. A diagnosis can provide a sense of validation and explanation for these challenges. It can also help the person and their loved ones better understand their strengths and weaknesses, which can be useful in developing strategies for success.
Another advantage of receiving a diagnosis of ASD is that it can open the door to appropriate support and treatment. Without a diagnosis, an individual may struggle to access resources such as therapy, social skills training, and accommodations in the workplace or academic settings. A diagnosis can also help individuals and their loved ones connect with support groups and community resources.
However, receiving a diagnosis of ASD also has its disadvantages. One of the biggest concerns is the stigma that still surrounds autism. Many people with ASD report experiencing discrimination and negative attitudes from others, including employers, educators, and healthcare professionals. A diagnosis can also impact a person's self-esteem and sense of identity. Some people may struggle with feelings of shame, embarrassment, or rejection after receiving a diagnosis.
Another disadvantage of receiving a diagnosis of ASD is the potential impact on insurance coverage and employment. Some people may face challenges obtaining health insurance or may be denied coverage for treatments related to their ASD diagnosis. Employers may also discriminate against people with ASD, either intentionally or unintentionally, which can impact job prospects and advancement opportunities.
Despite these challenges, the benefits of receiving a diagnosis of ASD often outweigh the disadvantages. With appropriate support and treatment, many people with ASD can learn to manage their symptoms and thrive in their personal and professional lives. If you are an adult who suspects that you may have ASD, it is important to seek out a specialist who can conduct a thorough evaluation and provide an accurate diagnosis.
In addition to seeking a professional diagnosis, there are several self-assessment tools available online that can help you determine whether you may have ASD symptoms. These tools are not a substitute for a professional evaluation, but they can provide useful information and help you decide whether to seek a diagnosis. Some examples of online self-assessment tools include the Autism Quotient (AQ), and the Ritvo Autism Asperger Diagnostic Scale-Revised (RAADS-R.
It is important to keep in mind that receiving a diagnosis of ASD is not a guarantee of success or happiness. While a diagnosis can provide important insights and resources, it is ultimately up to you to decide how to use this information. Some people may choose to embrace their ASD diagnosis as part of their identity, while others may prefer to focus on their strengths and abilities. The important thing is to find the path that feels right for you.
Dr. Kenneth Roberson is an Autism Spectrum Disorder psychologist in San Francisco with over 30 years of experience.