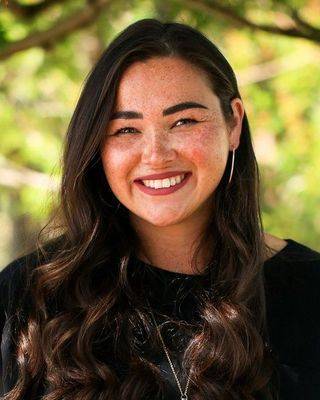 Abegail Millard
Abegail helps adults and adolescents who struggle with anxiety, depression, relational issues, low self-esteem, stress management, as well as traumatic experiences. As a retired Veteran, Abegail is especially passionate about serving active duty military, retirees, veterans and military dependents. Abegail has experience offering counseling to people across the life-span in various residential and outpatient community-based mental health settings, and is excited to use her experience to help you create positive change in your life.
Abegail believes in a holistic perspective that serves to treat the entire person, and uses a strength base approach to build on the resources you already have. Abegail offers individual and family counseling services, and provides a supportive space to help people gain hope, find healing and build confidence on their journey towards developing a better future.
You can expect an integrative and client centered approach from Abegail, a knowledgeable, skilled and down to earth provider. Abegail's space is centrally located, offers a high degree of privacy and is welcoming, with lots of natural light.