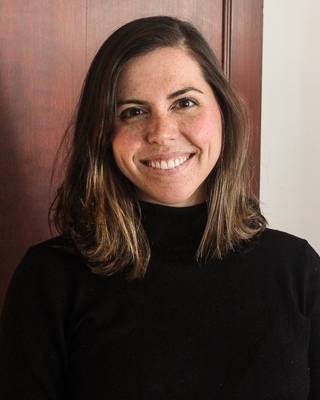 Alison Fedoris Leslie
As a therapist, I believe that everyone has their unique story to tell, and my role is to provide a supportive environment and help you develop the tools to express it. My focus is on fostering a strong therapeutic relationship with my clients, working with them rather than for them, to help address past, present, and future concerns. I have experience working with individuals of all ages and have helped many navigate difficult transitions and presenting issues such as anxiety disorders, mood disorders, thought disorders, relationship issues, trauma, and grief and loss.
My therapeutic approach is centered on the client and takes a holistic view of their needs. I use a range of modalities to provide personalized support and often incorporate mindfulness and grounding techniques to help us center ourselves during our work together. I have also worked with individuals with intellectual and/or developmental disabilities and their families.
Creating a safe and comfortable environment where you can tell your story is essential to my empathic and practical approach to therapy. Taking the first step towards personal healing and growth by seeking therapy can be difficult, but it is a crucial step towards achieving your goals.
Credentials
Clinical Social Work/Therapist, LSW, MSW, MSSP
Location
Jill K Harle Counseling, LLC 524 W Broad St