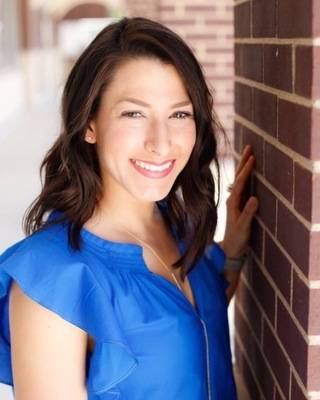 Annalisa Gwin-Vinsant
Are you finding it challenging to maintain healthy relationships or struggling to feel content and confident in your own skin? Perhaps you've experienced a traumatic event that you're having trouble healing from on your own. With my extensive experience working with a diverse range of clients, including children, adolescents, families, and individual adults, I am particularly passionate about supporting children/adolescents, young adults, and women. My therapy practice is guided by the motto "Connect. Heal. Grow."
I adopt a client-centered, relational approach when working with my clients, drawing on a variety of therapeutic modalities such as Trauma-Focused Cognitive Behavioral Therapy, Cognitive Behavioral Therapy, Family Systems Therapy, EMDR, Somatic Therapy, and Art and Play Therapy. These approaches are tailored to meet the unique needs of each client.
I hold certifications in Trauma-Focused Cognitive Behavioral Therapy (TF-CBT), Eye Movement Desensitization and Reprocessing (EMDR), Perinatal Mood and Anxiety Disorders (PMADs) by Postpartum Support International, and Child-Parent Psychotherapy (CPP). If you have any questions regarding my expertise or approach to therapy, please don't hesitate to reach out to me via email or phone.
Credentials
Licensed Professional Counselor, MC, LPC