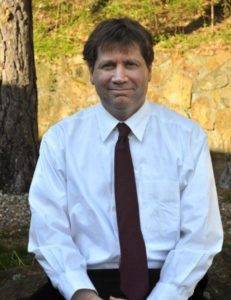 Dr. Anthony Bram
With more than twenty-five years of training and experience in psychological evaluation and various forms of psychotherapy for individuals of all ages, Dr. Anthony Bram is a seasoned clinical psychologist. He places a high value on building a respectful, trustworthy, and collaborative rapport with his patients, recognizing that each person and their struggles are unique. His approach to treatment is tailored to each individual's goals, needs, preferences, and personality, drawing on psychological science research while remaining adaptable to the nuances of each case.
Dr. Bram is diligent in coordinating treatment and advocating for his patients when necessary, whether that involves collaborating with family members, other professionals, or educators, or attending school meetings to help parents advocate for their children. He is particularly adept at discussing medication options with psychiatrists.
Above all, Dr. Bram prioritizes his patients' privacy and autonomy, ensuring that they are free from managed care intrusion and restriction. He understands the courage it takes to seek psychological assistance and values the trust his patients place in him.
Location
363 Massachusetts Ave., Suite 1