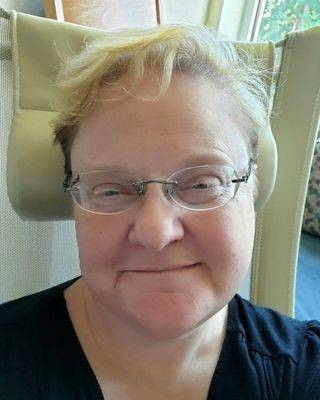 Heather Swaney
As a therapist, I believe that everyone has a distinctive life story, and healing starts with exploring and comprehending those experiences. My role is to partner with my clients in this journey, focusing on their strengths and supporting them to become the best version of themselves. My approach is to provide a safe, non-judgmental environment for processing experiences and events that may be interfering with their lives. Through unbiased problem-solving and coping tools, we can work together to manage triggers as they arise.
With over two decades of experience, I have worked with children, adolescents, and adults in various capacities. I incorporate Narrative theory, CBT, DBT, and Emotionally Focused Individual Therapy to help clients with Trauma, Childhood and Adult Abuse, Grief/Loss, Depression, LGBTQ++ issues, Anxiety/Panic, Co-Parenting, and those diagnosed with Autism.
In my counseling practice, I strongly believe in a collaborative process. Each individual is unique, and my sessions are tailored to address their specific needs and desired changes. Together, we will work to understand their unique story and help them achieve the life they've always wanted.