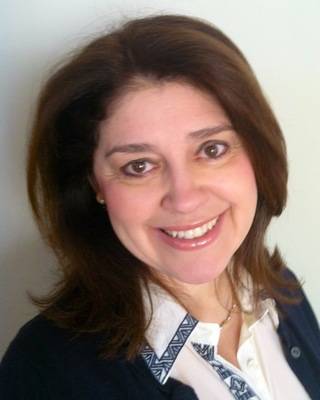 Stella Benetis-Matta
Greetings! I'm excited to have the opportunity to collaborate with you in a warm and nurturing setting. With more than 25 years of clinical experience, I have worked with individuals of all ages, including children, adolescents, young adults, adults, couples, and families. My approach is both eclectic and holistic, tailored to your unique needs and lifestyle. I believe strongly in your capacity for positive change and growth, and together we will identify areas where you may be struggling as I guide and empower you towards developing a healthier belief system.
In my practice, I utilize Cognitive Behavioral Therapy to address challenges in both your personal and interpersonal relationships. I specialize in a range of areas, including ADHD, Autism, anxiety, depression, school refusal, life coping skills, parenting, and family education. My approach is creative and personalized to meet the specific emotional growth, relational dynamics, and life goals of each individual.
Specifically, I have extensive experience working with youth and adults on the Autism and ADHD spectrum. My aim is to foster self-care, enhance social skills, bolster self-esteem, improve school and work performance, provide family support and parenting strategies, as well as facilitate community exposure. I strive to create a safe and supportive environment where youth and parents alike can express their feelings and develop more effective coping mechanisms.
Credentials
Licensed Professional Counselor, MEd, LPC