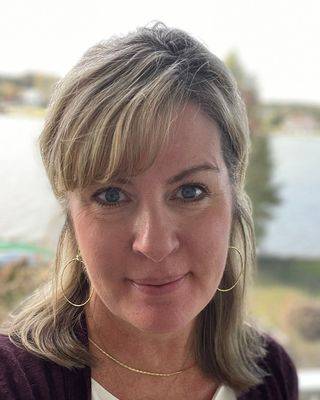 Shelli A Poole
Thank you for considering this next step towards a fulfilling life. Life can be challenging and stressful, and we all desire meaningful connections and hope. Relationships with those closest to us can also bring pain, trauma, and loneliness. With my advanced training in EFT, I specialize in creating connections and helping individuals improve their close relationships. Additionally, I have advanced training in CPT trauma therapy to help those healing from trauma.
With over 20 years of experience in various capacities, I strive to provide a safe and comfortable space for collaboration. Together, we can find inner peace and improve your relationships through providing tools and reducing anxiety, stress, and feelings of isolation and loneliness.
As soon as you step into my office, you will feel welcomed and accepted. Taking the first step can be difficult, but I encourage you to reach out for support. With my extensive training and experience, I am confident that I can assist with your concerns. Your quality of life is invaluable, and there is hope.
Credentials
Pre-Licensed Professional, P-LPC, M Ed, NCC, BC-TMH
Location
2690 West Oxford Loop Suite 146