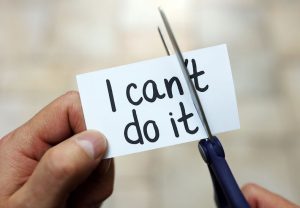 Everyone is impacted by COVID-19 in some way or another. Yet the steps being taken to protect the general health of people across the country affect adults with Autism Spectrum Disorder in specific ways. Those who were socially isolated before may be even more isolated now. Managing emotions are even harder in such a stressful time. Helpful routines are being disrupted. Communication difficulties are likely to be heighted. Support from friends, co-workers, and family members may be less available and accessible. And the level of stress those with ASD normally experience can be heightened considerably during these difficult times.
Here are some suggestions to keep in mind as you cope with the effects of the coronavirus.
Keep calm. These are scary times but they won't last forever. Do what you can to stay centered and not worry too much. I know this is hard to do given the virus' devastating impact but a calm and steady attitude can guide you through this pandemic by lessening the burdens you are already shouldering and helping you make sound decisions. Thinking positively opens up opportunities to effective problem-solving, something we all need in order to combat this deadly disease.
Collect facts. There is so much information coming out about the virus and how to cope with it. Give yourself the opportunity to absorb and process that information rather than dismissing it because you are inundated. Make sure you keep a list of facts about the virus and how to stay safe, and keep track of where you got those facts so you can refresh your memory if you get confused and/or forget what you've learned.
Make new routines. Your plans and routine have changed. That's disruptive, for sure, but you can help yourself by making new routines. Even while quarantined, you can structure your day by setting aside certain time for work, other time for exercising, and creating a daily schedule of what you plan to accomplish, whatever it might be.
Try not to burn out. If your work or life circumstances put you at risk of exposure to the virus, make your health and well-being a priority by doing whatever you can to ease your burden. If you need changes to your work environment in order to cope, make those changes a priority. Back off of the demands on you, if you can. Ask for help. Take time off. Do what you can to keep your mental and emotional welfare a priority.
Have a plan. We all hope to emerge from this crisis safely, but there are no guarantees. Do yourself a favor and put together a plan in case something unforeseen happens. Know what to do if you experience health problems, if you need to call doctors and get tested, or if you are incapacitated and unable to take care of daily responsibilities. Identify who will manage your finances if you aren't able to keep track of them yourself and how your responsibilities will be taken care of in the eventuality that you become sick. Write that plan down, keep it with you and keep a copy at home.
Communicate about your communication difficulties. Stress impacts our ability to communicate what we are feeling and why, what we need, and what to do about that stress. Let people know that you are finding it hard to communicate, especially communicate verbally. Focus on writing, through texts, emails and/or letters to others, to let them know you are finding it harder than usual to talk but that you don't want to isolate and instead you do want to be in touch. Also, take advantage of the online resources for adults with Autism Spectrum Disorder. There is a community of others who have much to offer you, as you do to them.
My thoughts are with you. Be safe and be well. And remember, we will all get through this together.